Recent Bowman/Hanson Transactions
Pacific Reproductive Services, Inc.
Largest "Willing to be Known" Sperm Bank.
Has been acquired by: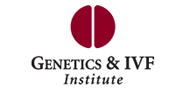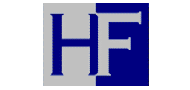 HF is oldest property management firm in San Francisco, founded in the 1930s.
Has been acquired by: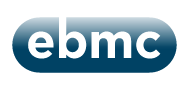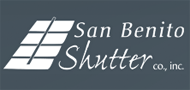 San Benito Shutter is a leading U.S. manufacturer of wood and poly panels, and the fastest growing U.S. distributor of wood, poly, and hardware shutter components operating from five warehouses across the U.S.A.
Has been acquired by: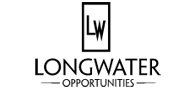 LongWater Opportunities is an operations-focused private equity firm located in Dallas, Texas.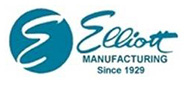 Elliott is a world-renowned 80-year-old manufacturer of packaging equipment
Has been acquired by: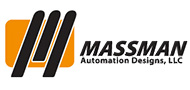 Massman Automation Designs manufactures a complete line of industrial packaging equipment.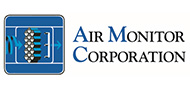 Manufacturer of air flow meters for power generation and commercial HVAC
Has been acquired by: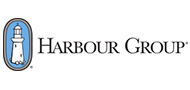 Harbour Group has acquired over 178 quality companies since 1976.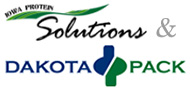 Iowa Protein Solutions, a state-of-the-art protein conversion operation and Dakota Pack, a niche pork products producer
Has been acquired by: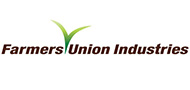 Farmers Union Industries is a farmer-owned cooperative.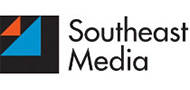 Southeast Media is a leading provider of print and digital solutions to the retail industry.
Has been acquired by:
A Private Overseas Investor Seeking an EB-5 Visa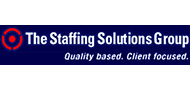 A leading staffing company
Has been acquired by: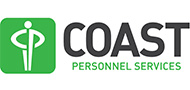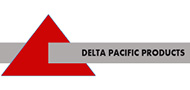 Delta Pacific Products is a leading plastic medical device manufacturer
Has been acquired by:
Guangan Yiming Coal and Electricity
Guangan Yiming Coal and Electricity is a China based coal mining, electricity, mining machinery, and construction machinery company with over 1,000 employees worldwide.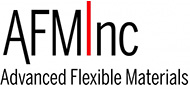 Manufacturer and Distributor of Heatsheet Emergency Blankets
Has been acquired by:
A Private Equity Executive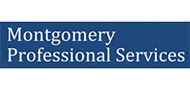 A staffing company that provides finance and accounting personnel
Has been acquired by:
A Private Party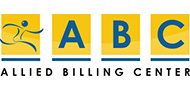 Provider of medical billing services
Has been acquired by:
A Private Party
Our principals have been involved in dozens of transactions individually and have worked together with numerous companies prior to Bowman Hanson. The following are a sample of those businesses: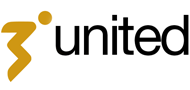 Austria based 3United, a mobile messaging and software company
Has been acquired by: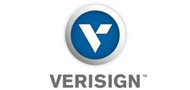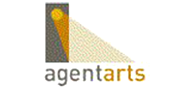 Australia based AgentArts, a mobile and online recommendation engine.
Has been acquired by: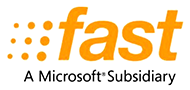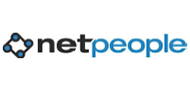 Panama based
Has been acquired by: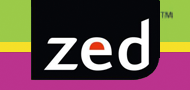 Spain based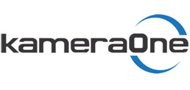 Sweden based
Has been acquired by: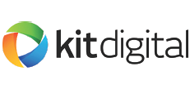 Dubai based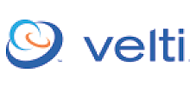 Velti, a mobile messaging company.
Has acquired: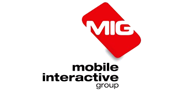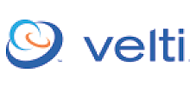 Velti, a mobile messaging company
Has acquired: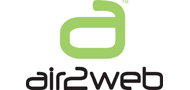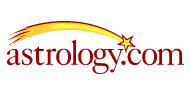 Has been acquired by: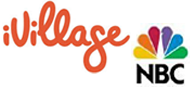 (an NBC Universal company)
Past Bowman/Hanson Transactions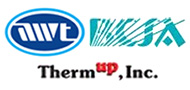 Largest Manufacturer of wholesale business cards on the West Coast
Has been acquired by: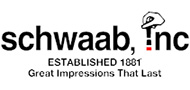 Assembly Connections, Inc.
Has acquired:
Vic-Tel
Vic-Tel is a manufacturer of ruggedized laptop computers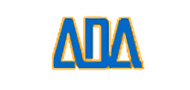 Tier 1 Contract Manufacturer to Agilent and Lam Research Group
Has been acquired by:
A Private Investment Group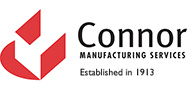 Divestiture of Stewart Audio a division of Connor
Has been acquired by: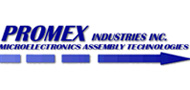 Stewart Audio is an internationally acclaimed Audio Amplifier Manufacturer
Jamison Cawdrey Advertising, MacKenzie Communications Inc. and Content Creators
Merged to form:
Brandfusion, LLC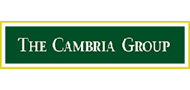 A private equity firm which acquires middle-market businesses
Bowman/Hanson provided strategic acquisition services to The Cambria Group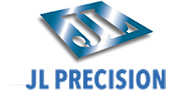 Tier 1 Contract Manufacturer
Has acquired:
Triad Resources
Contract manufacturer
Corporate Identity Systems
Manufacturer of fleet and retail graphics
Has been acquired by: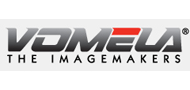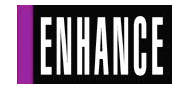 Electronic and interconnect designer and manufacturer
Has been acquired by: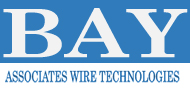 Eurodesign, Ltd.
Manufacturer of home furniture
Has been acquired by: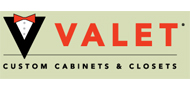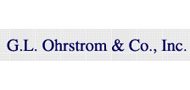 A private Family Office that invests in middle market companies.
Godar & Hossenlopp Printing
Commercial printer
Has been acquired by:
A Private Party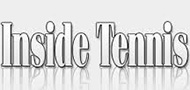 Leading monthly publication for tennis enthusiasts
Has been acquired by:
A Private Party
Leading Media Group
Has acquired: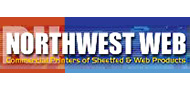 Oregon based magazine printer
Professional Staffing Corporation
Has been acquired by:
A Private Party
Just Chairs
Chair manufacturing and distribution
Has been acquired by:
A Private Party
Mohawk Company
Industrial marketing equipment distributor
Has been acquired by:
A Private Party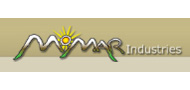 Manufacture of packaging for food, pharmaceutical, and the nutraceutical industry
Has been acquired by:
Field Ventures
Newton's Fiberworks
Fiber optics manufacturer
Has been acquired by:
Chahaya Optronics
Ninaza
Clinical Research Software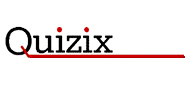 Core analysis pump manufacture
Has been acquired by: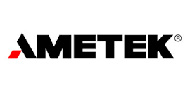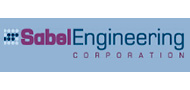 A manufacturer of capital equipment for packaging
Has been acquired by: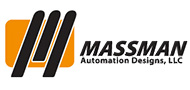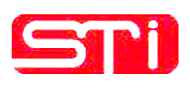 Manufacturer of POP displays
Has been acquired by:
A Private Party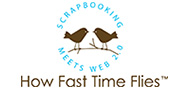 A national digital scrapbooking company
Has been acquired by: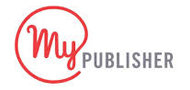 A leading publisher of personal photo books, calendars, and cards.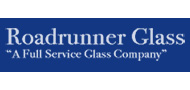 Full service glass company
Has been acquired by:
A Private Party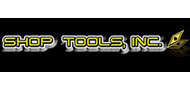 Leading supplier of metal working tools
Has been acquired by:
A Private Party
Visions West
Equipment rental
Has been acquired by:
A Private Party
"I enjoy working with Kris. The business community is underserved, and there aren't a lot of people with Kris' breadth and wealth of experience. I can only think of a couple brokers who I feel good about going back to, and Kris is one of those."
Clarence Kellogg, Attorney, Hopkins and Carley
"As a well-known an established CPA in Silicon Valley, I've been involved in countless mergers and acquisitions. I've known Kris Karlson for well over ten years, and in that time I've had the privilege of working with him on deals small and big, some exceeding $100M. I like working with Kris because I can always trust his judgment and advice. I know that my clients are in good hands, and will receive unbiased, honest assistance in selling or buying businesses. Kris has an uncompromising work ethic, a strict adherence to transparency in the process, and a keen insight into what works and what doesn't. He's creative, but with an attention to detail that makes for a smooth close. I highly recommend Kris as your M&A Advisor."
Russell Filice, CPA
"Our manufacturing company was introduced to Bowman/Hanson through a mutual accountancy firm. As things turned out, the best business connection we could ever have hoped for. Kris Karlson and his team of professionals assisted, guided, prepared, directed and orchestrated our entire process for the sale of our company to what turned out to be an excellent buyer. Discreet, professional, always hustling, we were very pleased with this partnering.
Anyone contemplating marketing their business for sale should consider hiring Kris and his organization. Their due-diligence research of all potential buyers is excellent. Their facilitation of meetings, keeping agendas on track and timely were superb. We could not have selected a better team to help us reach the goal of a mutually beneficial sale! Kudos to Bowman/Hanson."
Fred Betke, Founder and former President, Delta Pacific Products.
"As a five-times entrepreneur, I can highly recommend Kris Karlson and Bowman/Hanson. Kris was professional, confident and diligent as he walked me and the eventual buyer through all of the tension normally associated with the sale of a business. I credit Kris for allowing me to move on to many more business opportunities."
Carter Rankin, CEO Carter's Biz Cafes
"Kris helped me to stay focused on growing and running my business, as he systematically organized all the information, attracted prospective buyers, and negotiated the deal calmly and honestly. He's ethical, hard working, and his insistence on transparency is a major factor in keeping both buyers and sellers honest."
Bob Pietila, Corporate Identity Systems
"Kris knows the contract/electronic manufacturing marketplace. He knows the players, and how to maximize value. His communication style is clear, and direct. He delivers on his commitments. Kris was a great coach and mentor as we went through our sales process. I would definitely work with Kris again in the future if the opportunity presents itself."
Brooks Lambert, Former Owner Enhance Cable Technology
"Selling a Company that is your life's work and hopefully a chunk of your retirement takes special consideration. You can only do it once and it has to be done right. What I got from Bowman/Hanson was straight talk about how deals work and what to expect. They exceeded their promises and our expectations at every turn.
Although right away, I could tell the difference with Bowman/Hanson, I was still nervous about the sale. I had heard too many horror stories of brokers promising big things to get the engagement only to fail on the delivery. Fortunately, we got our full asking price, and on terms better than we had expected.
We got our full asking price, on terms better than we had expected, leased our building, and you also got us released from an additional facility lease by having the buyer sign a new lease with the landlord. Bowman/Hanson exceeded their promises and our expectations at every turn.
Bowman/Hanson handled every detail of the sale, and I could not have imagined how many details there was going to be. One of the best things was referring us to a specialized attorney for the deal. Their ability to coordinate the attorneys, landlords, and CPAs was greatly appreciated.
The comments we heard from the Buyers were great too. They said, this is the best-prepared business package they have seen. Bowman/Hanson's efforts in putting a first class presentation book together made our business stand out."
Jerry Canabou, Former Owner of Screentronix, Inc.
"When I decided to sell Jero Enterprises, I thought about doing it myself. I had personally acquired many companies and brokered countless real estate investment deals. I am glad we retained Bowman/Hanson instead. You had the industry expertise and knowledge to get the deal done quickly, quietly, and best of all for ALL CASH.
As the Regional Manager for Marcus & Millichap Real Estate Investment Brokerage, I am responsible for brokering and managing brokers on hundreds of real estate investment deals and I expect performance. Your existing relationship with the eventual buyer and your skill in managing the professionals on both sides of the negotiations really paid off. Bowman/Hanson exceeded my high expectations."
Jerry Wise, Former Owner of Jero Enterprises: DBA AWT, ThermUp, and BCSA
"My CPA recommended Kris Karlson to help me sell my business, Eurodesign. Because of various patents, warranties, multiple types of WIP and other issues, the due diligence process was exhaustive, and took several months to complete. Kris attended every single weekly breakfast meeting, and handled every email, phone call and piece of paper personally. There is no way I could have done this without his help, and he's the main reason the sale went so smoothly."
Ward Wildanger, Former owner of Eurodesign
"Kris did all the work. I just gave him the information he needed to put the Deal Book together, and he gave me the space to keep running the business.
Kris had a couple of quick hits from people he knew, but they wanted to invest a penny to make a dollar. Kris never tried to sell me on any of these suitors, which was nice.
Kris handled it perfectly. He was present at all the negotiations, even after the investors committed to buy the business. Plus, he got just about everything we asked for from the buyers.
Kris never pushed us. But, he pushed the buyer to the point that the deal could have easily blown up. He made it clear that he wanted us to get the best possible deal.
I like Kris, and more importantly I trust him. He takes a long-term approach and is very level headed about both the successes and failures, which made him more of a business partner than a broker."
Lou Marsella - Momar Industries
"Thanks for all your help on the sale of Sabel Engineering Corporation. Your advice on preparing for the sale, communicating the realities of the market and what to expect from the process was right on and of tremendous help keeping the client informed. Your consultation on dealing with employee issues, wind down issues and closing the deal were above and beyond the norm. This was a hard sell from start to finish, thanks for sticking with it and making it happen."
Gary Burkel, CPA, CVA
"As a well-known an established CPA in Silicon Valley, I've been involved in countless mergers and acquisitions. I've known Kris Karlson for well over ten years, and in that time I've had the privilege of working with him on deals small and big, some exceeding $100M. I like working with Kris because I can always trust his judgment and advice. I know that my clients are in good hands, and will receive unbiased, honest assistance in selling or buying businesses. Kris has an uncompromising work ethic, a strict adherence to transparency in the process, and a keen insight into what works and what doesn't. He's creative, but with an attention to detail that makes for a smooth close. I highly recommend Kris as your M&A Advisor."
Client
"My clients trust in me extends to the professionals I refer them to for services I don't provide.  When my clients need the services of a business broker who shares my common sense approach to business dealings and problem-solving, commitment to customer service and serving clients with integrity, I refer them to Bowman/Hanson and Kris Karlson with complete confidence."
Gary Strutz, Managing Partner, Storek, Carlson & Strutz, Certified Public Accountants